My friend was visited Bandung last friday, it was fun day with him, i take him to new FAB HQ and he's like "wtf man where is it ?" lol,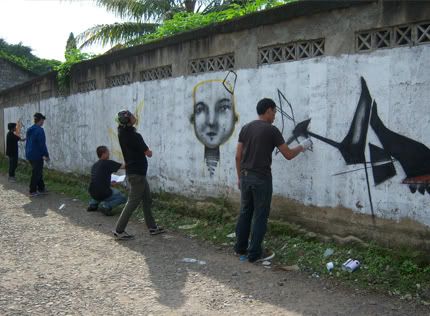 This is a new spot we got never been touched before, the wall is located in Dago street near Simpang Dago. The only problem is maybe there's lot of kampung kids who ask borrow my cans "is it over yet ? can i have some ?" and it's like 10 kids asking that question.lol.
Left to right : Older+,Cheztwo,Spydee,Netic9,SKID,Indy6 .